Dr. Comfort Jack Men's Athletic Shoes
Footwear that helps prevent foot complications while delivering a hint of athletic style.
About Jack
Protection of a diabetic shoe with an athletic-inspired design for a hint of style. The Dr. Comfort® men's diabetic casual, athletic shoe, the Jack, provides comfort and protection without sacrificing fashion. Designed with full-grain leather and micro-suede lining, this men's casual and athletic shoe is durable, breathable, and helps provide comfort whether you're walking, commuting or standing all day. The Jack has a full length, heel-to-toe filler that when removed provides a minimum of 3/16" of additional depth used to accommodate custom-molded or customized inserts. With increased arch stability utilizing rigid shank in mid-foot of the outsole, The Jack delivers a casual, comfort with an athletic vibe so you can wear around town or to and from work.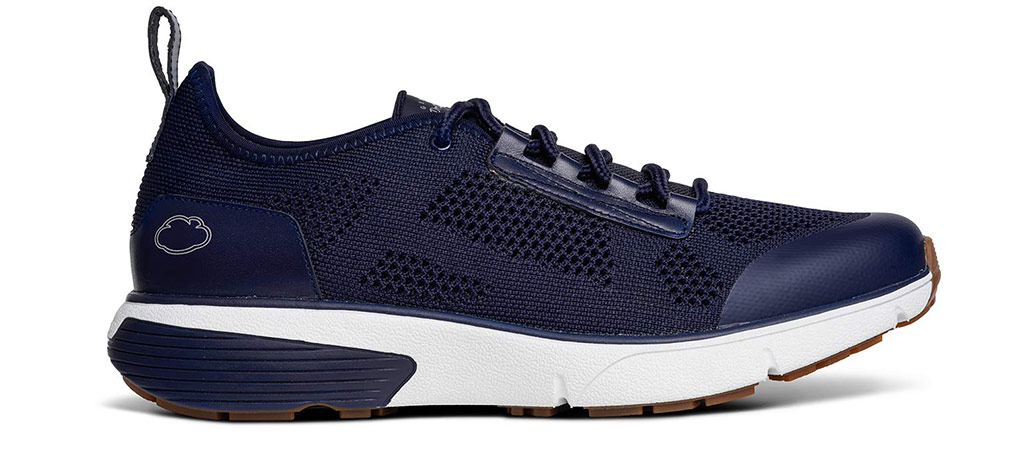 Explore the Features
Stability Outsole Design
A wider sole, extended heel counter, and increased toe spring helps to provide additional support, stability, and durability
Reduced Seam Lines
Reduction of seam lines help prevent skin irritation when wearing
Protective Toe Box
Protective toe box helps provide extra protection from toe stubbing
Top-Quality Shoe
Use of top-quality materials and construction aids to prevent wear and tear
Removable Insoles
Footbeds can be removed to accommodate your own orthotics
Anti-Abrasion Material
Helps protect the foot from skin irritation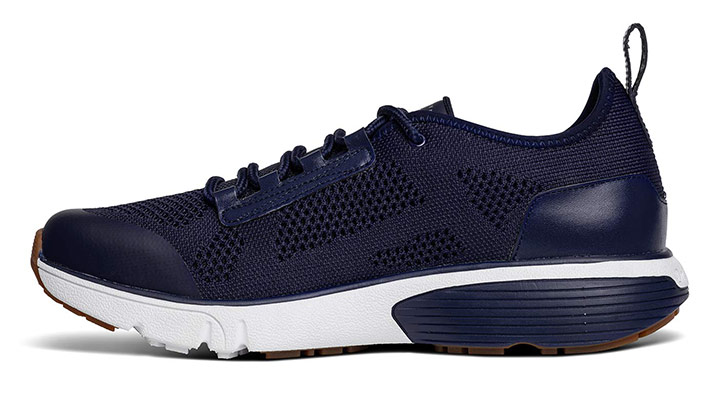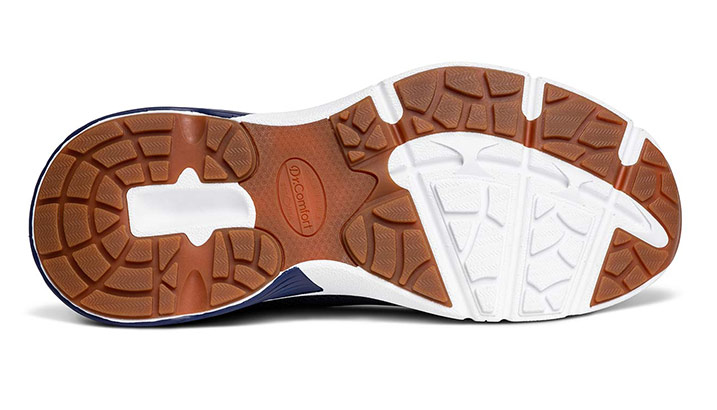 Additional Details
Widths: Medium (B/C/D), Wide (E/EE), Extra Wide (EEE/EEEE)
Sizes: 6 - 15 (12, 13, 14 & 15 Full Size Only)
Colors: Black, Blue, Grey
Material: Synthetic Knit, Leather, Heat Bonded TPU, EVA/Rubber Outsole
Collection: Athletic
This is an American product. There is a NO RETURNS policy on all American products and these products incur an air freight charge of $30 for shoes. Air freight charges will be added to the product price.
Product CareFirst, clean the shoe with a damp cloth. This will get them ready for an application of shoe cream. Next, use a cleaning and conditioning cream for leather shoes. Simply apply the cream with a dry, clean cloth and work it into the leather. Buff or brush out.
Size: 6-12, 13, 14, 15
Width: M, W, XW
More Information

| | |
| --- | --- |
| Featured Product | No |
| Color | N/A |
| Style | N/A |
| Size | N/A |
| Gender | N/A |
| Is Product Indent? | No |
| upc | N/A |
| length | N/A |
| width | N/A |
| height | N/A |
| Brands | Dr. Comfort |
| Price | N/A |
| Discounted Price | N/A |
| Shoe Color | red |
About Us
Healing and wellness through the benefit of natural motion have always been at the center of our story.
Our company philosophy - 'To get and keep people moving,' is based on the idea that activity is the key to healthier lives, better outcomes and improved healthcare economics for all.