Dr Comfort Betty Women's Shoes
A stylish, roomy shoe made with stretchable Lycra for any casual occasion.
Betty Black is available in the ANZ range
Betty Chestnut is available in the USA collection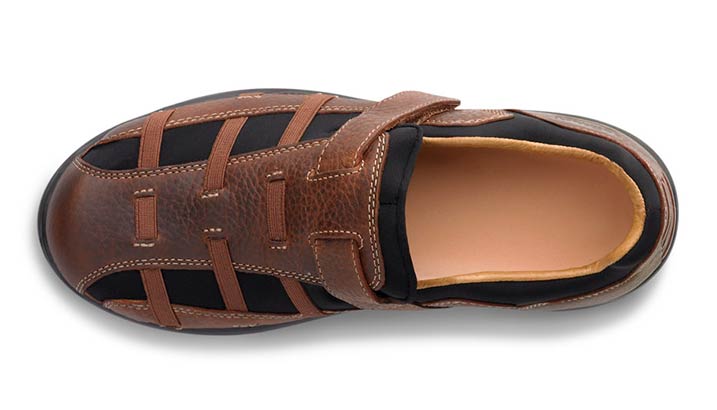 About Betty
Now you can have fashion and function. Stylish and orthopedic, the Betty is a casual shoe that features stretchable Lycra® and leather trim with a contact closure. Experience plenty of wiggle room with the wide toe box and superior stability support with padded ankles and a firm bottom. Comfortable right from the get go, the Betty is easy to put on and off and can be worn for all sorts of occasions.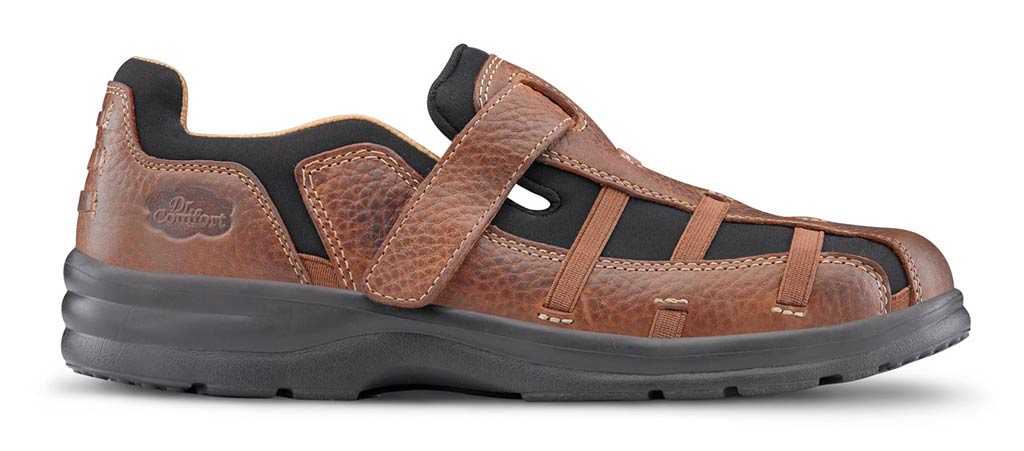 Explore the Features
Removable Insoles
Footbeds can be removed to accommodate your own orthotics.
Supportive Insoles
Removable insole features a supportive polyurethane layer, gel pods in the forefoot and heel and polyethylene cushioning from heel to toe.
Protective Toe Box
The extra width and depth in toe-box and forefoot reduces pressure on feet and prevents toe stubbing.
Customizable Fit
Hook-and-loop closure allows for easy adjustability and personalized comfort.
Lightweight Construction
Manufactured to stringent medical grade specifications, the lightweight outer sole is long lasting, light and has a non-skid finish.
Added Support and Improved Fit
Firm heel counter for support, padded heel counter and padded tongue to reduce irritation.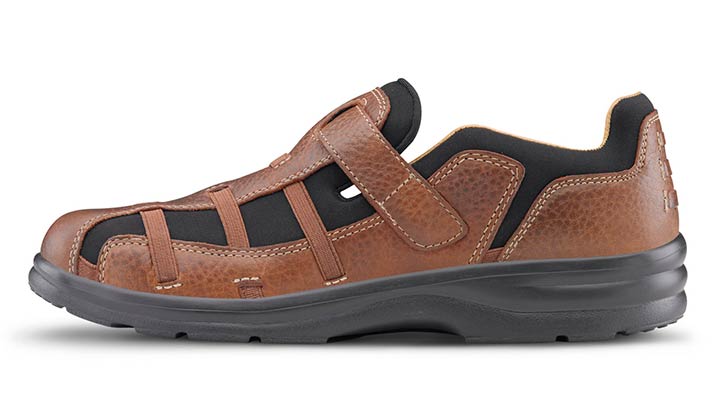 Indications include foot problems associated with:
Diabetes
Plantar Fasciitis
Corns
Calluses
Swollen Feet
Osteoarthritis
Rheumatoid Arthritis
Bunions
Hammer Toes
Morton's Neuroma
Injuries involving tendons, muscles, and bones (e.g. Achilles Tendonitis)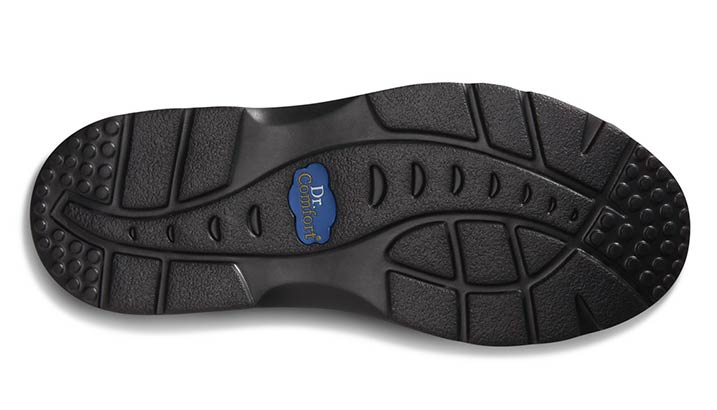 Additional Details
Widths: Narrow (A/AA), Medium (A/B), Wide (C/D), Extra Wide
Sizes: 4.0 - 12
Colors: Black and Chestnut
Material: Stretch Lycra® and Leather
Collection: Casual
Product Care With a washcloth, use a small amount of mild soap, Woolite, and water. Air dry. Can use a baby wipe if shoe has first been sprayed with a fabric protector. Do not machine wash.
More Information

| | |
| --- | --- |
| Featured Product | No |
| Color | Black |
| Style | N/A |
| Size | N/A |
| Gender | Female |
| Is Product Indent? | No |
| upc | N/A |
| length | N/A |
| width | N/A |
| height | N/A |
| Brands | Dr. Comfort |
| Price | N/A |
| Discounted Price | N/A |
| Shoe Color | red |
About Us
Healing and wellness through the benefit of natural motion have always been at the center of our story.
Our company philosophy - 'To get and keep people moving,' is based on the idea that activity is the key to healthier lives, better outcomes and improved healthcare economics for all.